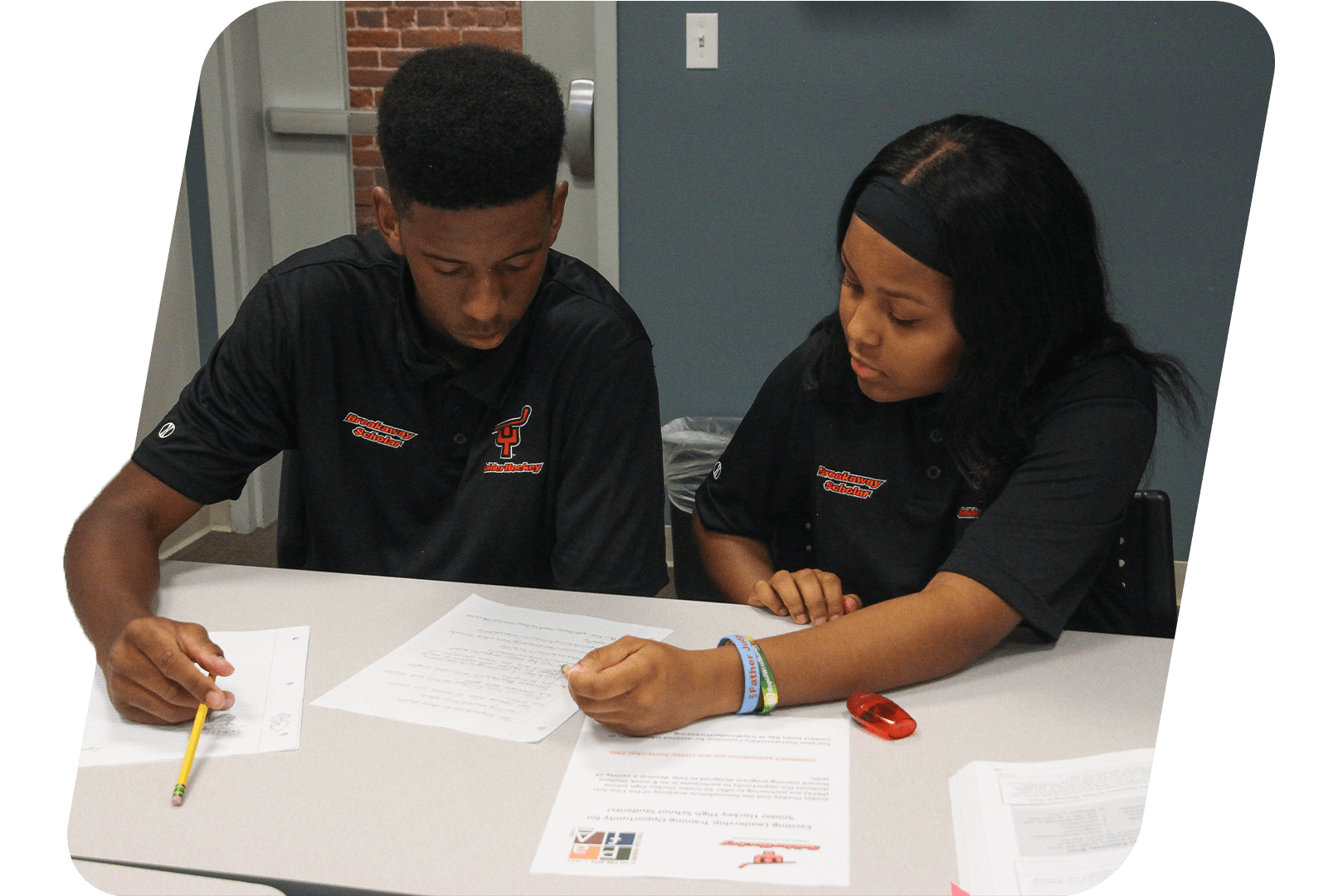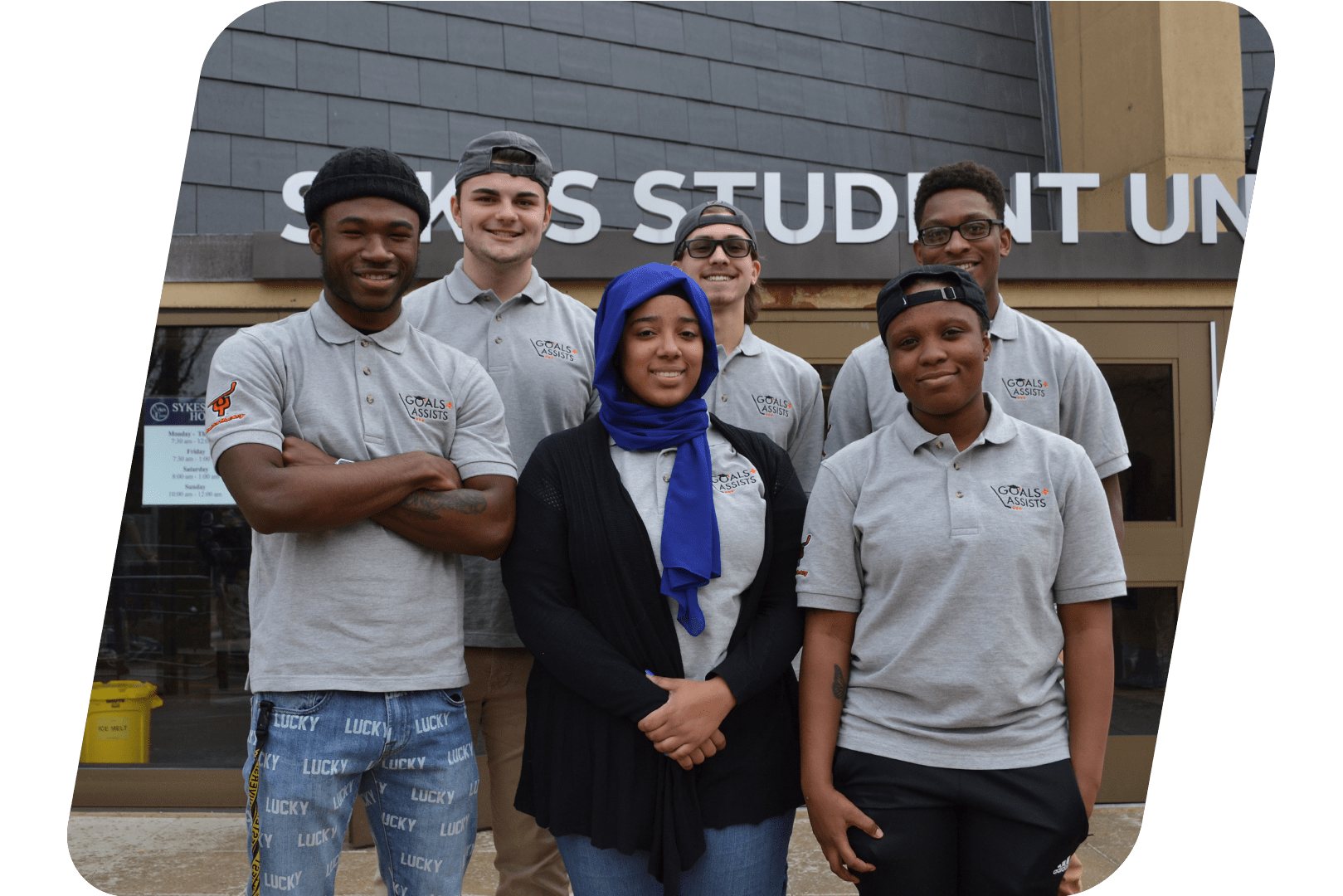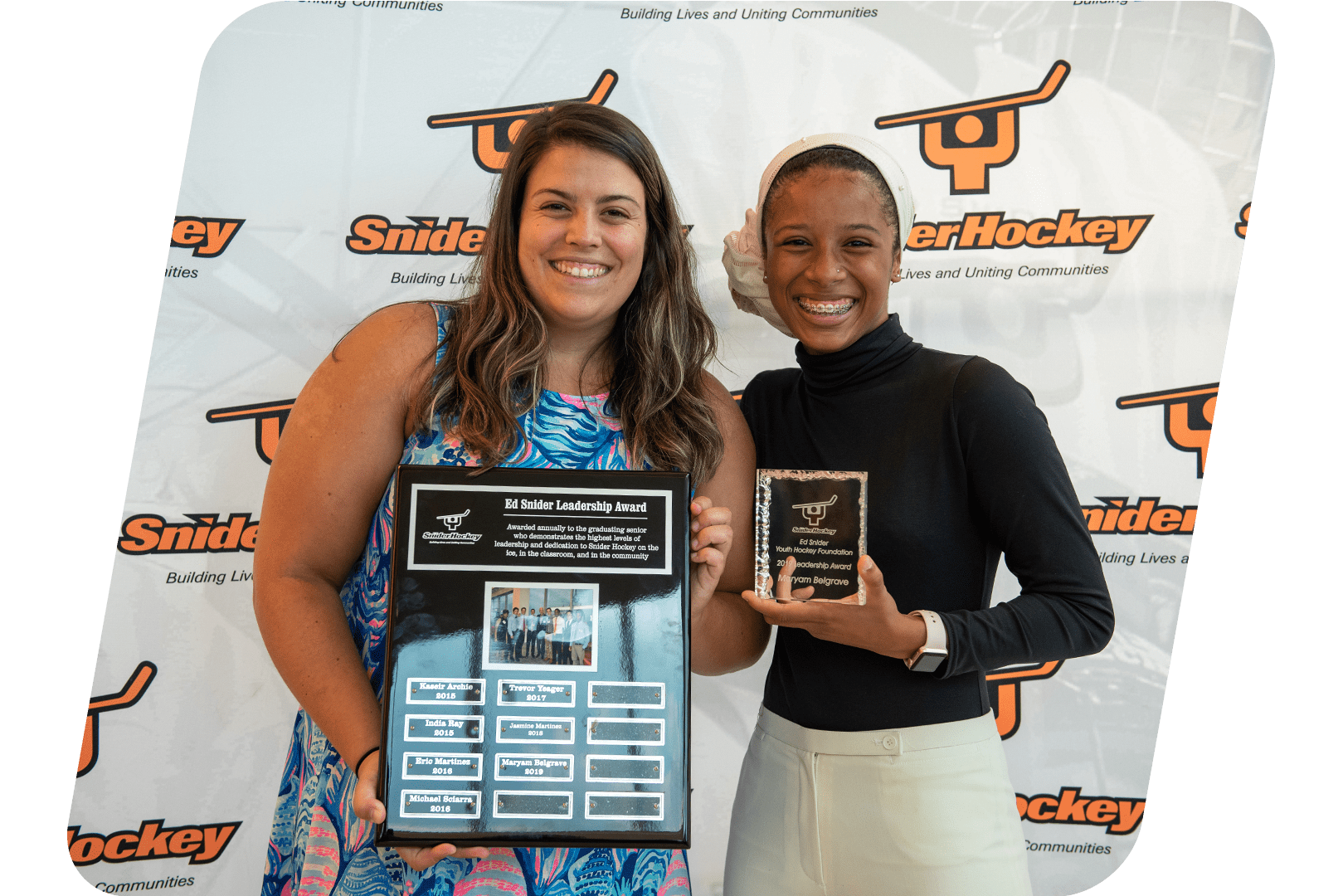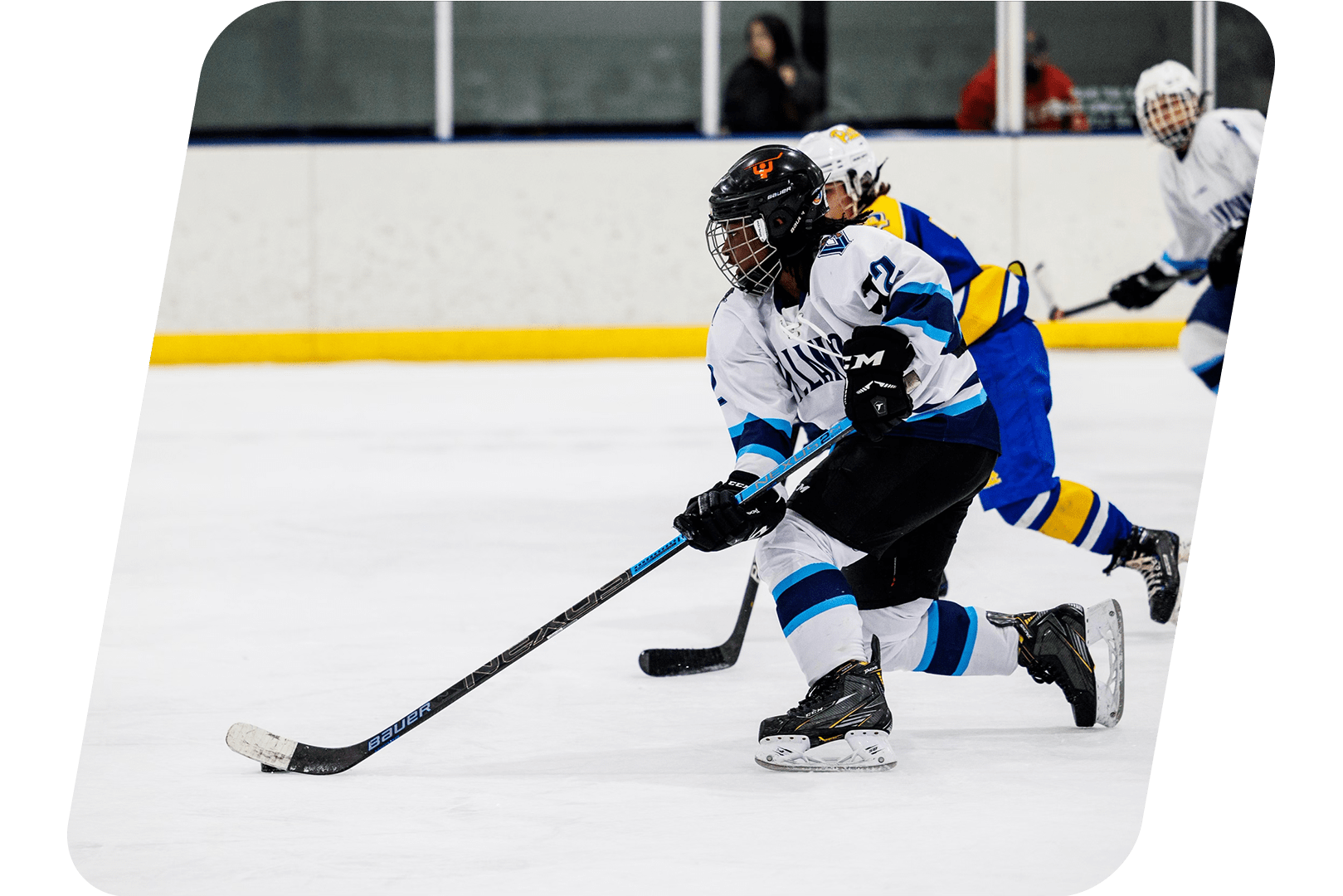 Scholarship Programs
Available to Eligible Snider Students
Snider Hockey Over Time (SHOT)
Breakaway Scholarship
High School Scholarships
The Breakaway Scholarship Program
Students accepted into the Breakaway Scholarship program during their final year of middle school will receive a one-year scholarship to cover full or partial tuition and school fees at one of Snider's partner high-performing private and vocational secondary schools. This scholarship is renewable for up to three additional years if students continue to meet eligibility criteria.
Students interested in the program meet with advisors and counselors who guide them through the application process. Information sessions and webinars are offered to students and families throughout the 8th grade school year.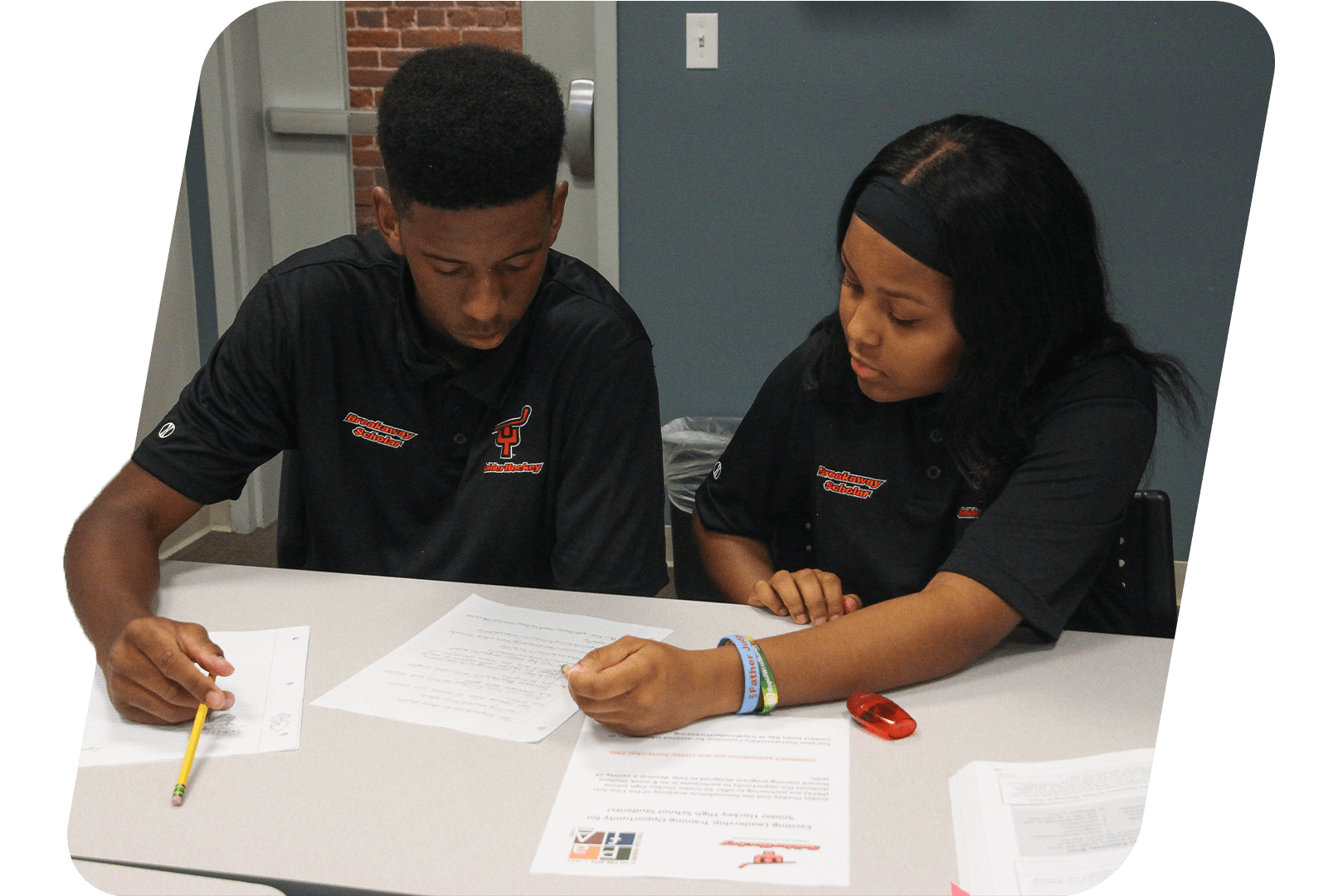 Current Partner Schools
Snider currently partners with eighteen high-performing high schools who offer enhanced academic opportunities and a wide variety of athletics, programming, and activities.
Archbishop Carroll High School
Archbishop Ryan High School
Archbishop Wood High School
Bishop Shanahan High School
Cardinal O'Hara High School
Conwell-Egan High School
Cristo Rey Philadelphia High School
Father Judge High School
Lansdale Catholic High School
Ligouri Academy
Little Flower High School
Mercy Career & Technical High School
Monsignor Bonner & Archbishop Prendergast High School
Pope John Paul II High School
Roman Catholic High School
Ss. John Neumann and Maria Goretti Catholic High School
St. Hubert High School
West Catholic Preparatory High School
High school students who successfully complete preparation programs become Goals & Assists Scholars. Goals & Assists scholarships cover university tuition and school fees, plus room & board, allowing students to graduate debt-free.
Community College of Philadelphia
Elizabethtown College
Kutztown University
Neumann University
St. Joseph's University
University of Pennsylvania
Villanova University
West Chester University
Williamson College of the Trades
Interested in becoming one of Snider's partner schools that offer Ed Snider Youth Hockey & Education students educational scholarships?