Flyers to Honor Ed Snider's Legacy on Sunday vs. Leafs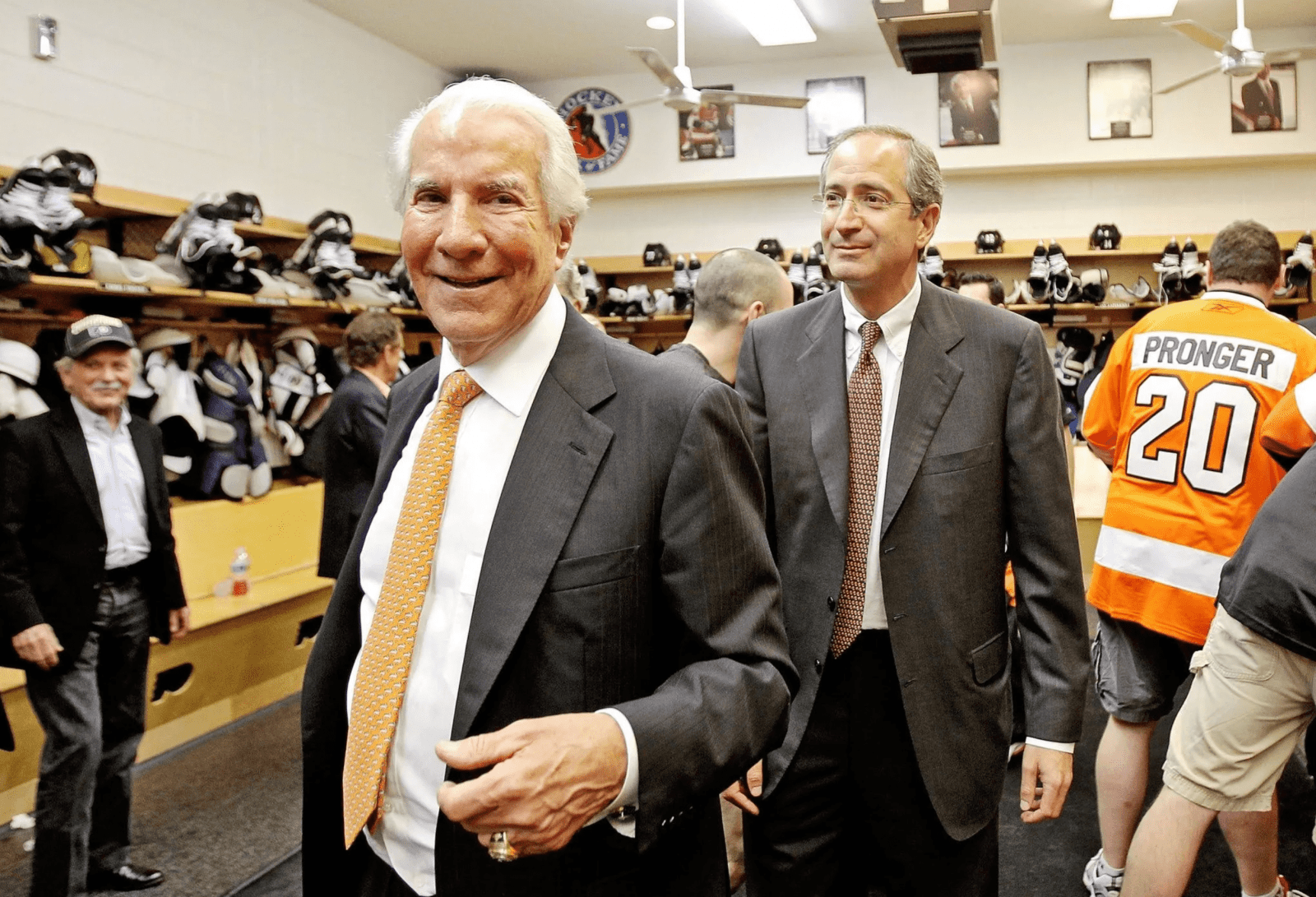 The Philadelphia Flyers are paying tribute to the late, great Ed Snider on Sunday.
Snider, who would have turned 90 yesterday, co-founded the Flyers and was the driving force behind the organization's success.
When the Flyers host the Toronto Maple Leafs and aim for their fifth straight victory Sunday at 7 p.m., the organization will honor his legacy with Ed Snider Youth Hockey & Education Night.
Snider died in 2016 at age 83 after a long battle with bladder cancer. He was known as one of the most enthusiastic sports owners in Philadelphia history.
"While we always must keep looking to the future, honoring the Flyers' roots and legacy are equally important," said Lindy Snider, one of Ed's daughters. "Dad always said that in determining where you are going, you always have to remember where you came from. I love seeing this personal philosophy manifested in the organization."
At Sunday's game, there will be several special honors and mentions — on and off the ice — of Snider and his highly successful hockey and education program.
Philadelphia Flyers players will wear Snider jerseys during pregame warmups, and they will be auctioned off to benefit the Ed Snider Youth Hockey & Education program.
"The way in which the Flyers are honoring dad is deeply meaningful to the family," Lindy Snider said. "The on-ice tribute is very touching, and I have also seen how Comcast and the Flyers have honored him throughout the building."
Student-athletes from Snider Hockey will have front-row seats to the warmups, watching from the players' benches and the penalty box.
Snider Hockey alumni members Victoria Maloney and Jasmine Martinez, recent Neumann University graduates and former hockey players, will bang the ceremonial Flyers' drum prior to the game against the Maple Leafs.
Two videos on Snider Hockey will be shown during the game.
Snider created the youth hockey/education program to improve lives and unite communities. He wanted to assure that Philadelphia's inner-city youths had an opportunity to succeed in life, with hockey as the hook to get them involved in the program.
There are more than 3,000 student-athletes participating, and approximately 1,900 of them are enrolled in a daily after-school excellence program.
For more information on the program, visit sniderhockey.org.
Travel advisory
There will be lots of traffic at the Sports Complex Sunday because the Eagles are playing the New York Giants at the Linc at 4:25 p.m., while the Flyers meet Toronto at the Wells Fargo Center at 7 p.m.
The Flyers encourage their fans to arrive between 5 p.m. and 6 p.m., and/or take public transportation.
Flyers fans will be able to access their usual WFC lots at the regular parking rate.