Flyers Charities Donates $400,000 to Snider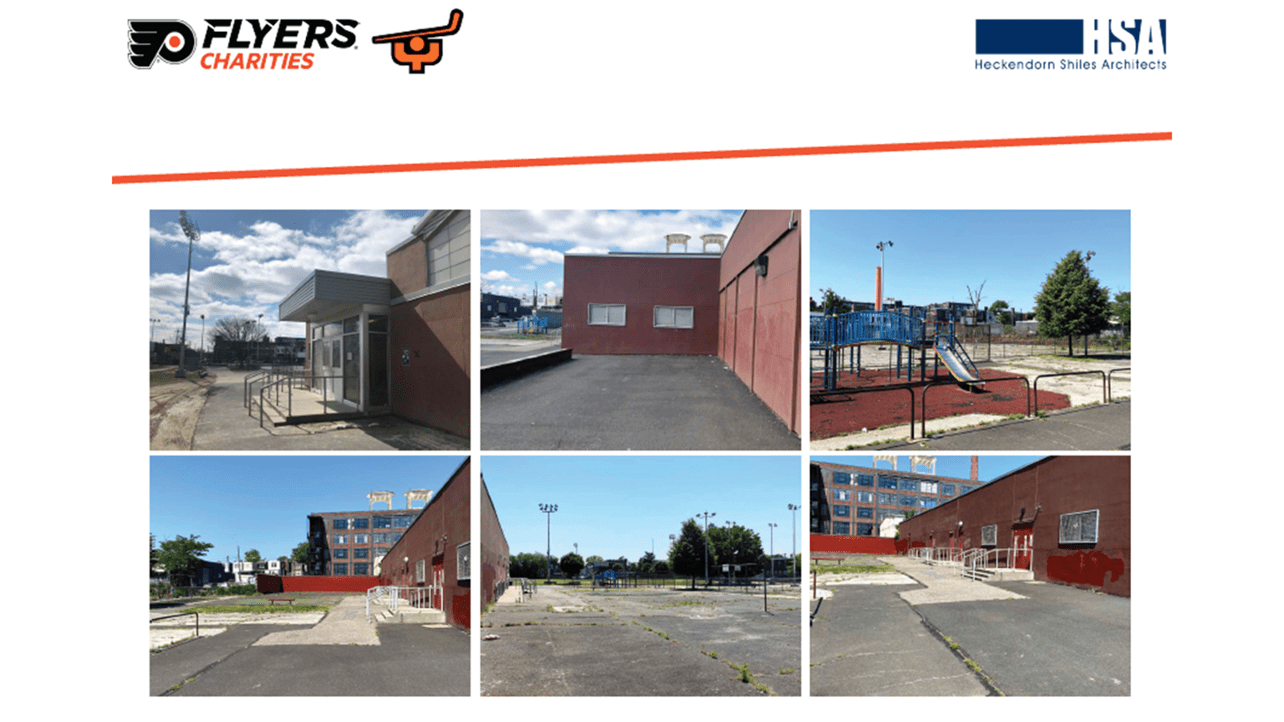 The Philadelphia Flyers are partnering with Ed Snider Youth Hockey & Education and Philadelphia Parks & Recreation to build an outdoor street hockey rink at Scanlon Recreation Center!

The Ed Snider Youth Hockey Foundation and Flyers Charities announced today plans to build a multi-purpose outdoor street hockey rink at the Joseph Scanlon Recreation Center (1099 E. Venango Street) in the Kensington neighborhood of Philadelphia. Once completed, this facility will allow Snider Hockey to expand their programming in the Kensington neighborhood of Philadelphia in partnership with the City of Philadelphia's Parks & Recreation Department. As part of the project, Snider Hockey, the Flyers, and the Parks & Recreation Department will also refurbish the existing playground and construct a new, dedicated all-purpose sports wall at Scanlon Recreation Center.
This morning, Snider Hockey and Flyers Charities unveiled their plans for the new street hockey facility during a special, pre-game event at Well Fargo Center prior to the club's Flyers Charities Game. During the event, Flyers Charities presented Snider Hockey with a $400,000 check in support of this groundbreaking project. The $400,000 donation marks one of Flyers Charities' most-significant contributions for a single initiative and advances the organization's ongoing commitment to growing the game of hockey throughout the diverse Philadelphia region.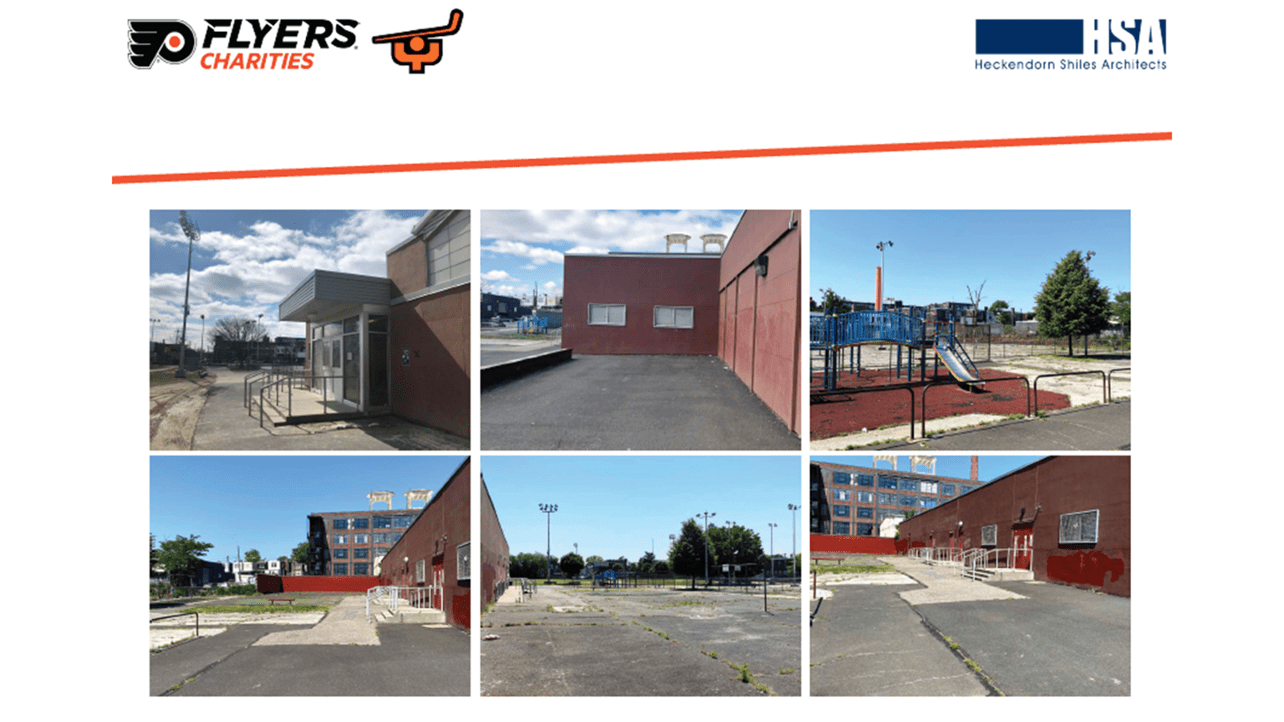 "This project is aimed at deepening our collective commitment to the children, youth, and families in this community," said Scott Tharp, President, Snider Hockey. "By partnering with the Flyers, Philadelphia Parks & Rec, and the office of Councilwoman Sanchez, we're expanding the year-round structured recreational, academic, and life-enrichment services that Snider Hockey provides on a daily basis during the out-of-school-time hours when kids are most vulnerable to undesirable influences. But, more importantly, we're able to put more smiles on more faces while helping to create equitable opportunities for our youth to chase and achieve their dreams. By working together, we can truly make a world of difference in the City of Philadelphia."
Take an Action Today and Make a Donation to The Youth of Philadelphia
Make a Donation
"This project is a perfect example of the Flyers' commitment to the city of Philadelphia and our incredible partnership with the Ed Snider Youth Hockey Foundation," said Valerie Camillo, President of Business Operations for the Philadelphia Flyers. "This is one of the largest individual charitable contributions our organization has ever made, and it's fitting that it's a partnership with Snider Hockey to help ensure families in the Kensington neighborhood are able to enjoy the game of hockey right in their community. The Flyers belong to the entire city of Philadelphia, and this project will send a lasting, clear message that hockey and the Flyers are for everyone-honoring the legacy of Ed Snider."
"Philadelphia Parks & Recreation is so grateful to Flyers Charities for this investment in the Scanlon Recreation Center and the youth it serves,"said Kathryn Ott Lovell, Commissioner, Philadelphia Parks & Recreation. "The Ed Snider Youth Hockey Foundation is an outstanding partner to Parks & Rec, providing youth development and empowerment programs that extend far beyond the ice. The investment we are celebrating today will expand access to safe, fun youth recreation in Kensington."
"I am thrilled that with the Flyers and Snider Foundation we can bring more programming and improved facilities to Kensington," said Philadelphia City Councilmember Maria Quiñones-Sánchez. "Our public-private partnerships are essential to making the community investments every neighborhood deserves."
In partnership with the City of Philadelphia, Snider Hockey operates programs at the Scanlon Rink and four other city-owned rinks in Philadelphia. In addition, Snider Hockey provides FREE after-school hockey, education, and life skills programming at locations across Philadelphia. All students can also engage in Snider Hockey's educational programs, including homework help, career development, and high school and college scholarships.
Since Snider Hockey partnered with the City of Philadelphia to enclose the rinks in 2020, Scanlon Rink has flourished, averaging 325 program participants annually. Snider Hockey's academic support sessions have helped these students achieve a 99-percent grade-to-grade matriculation rate. This year, Snider Hockey is awarding 17 full scholarships to Scanlon students at high-performing private or parochial high schools and 44 scholarships to Scanlon alumni at partnering universities. In addition, during the height of the pandemic, Snider Hockey distributed over 28,000 meals, more than 6,000 books, and provided access to vaccinations to neighbors in Kensington.